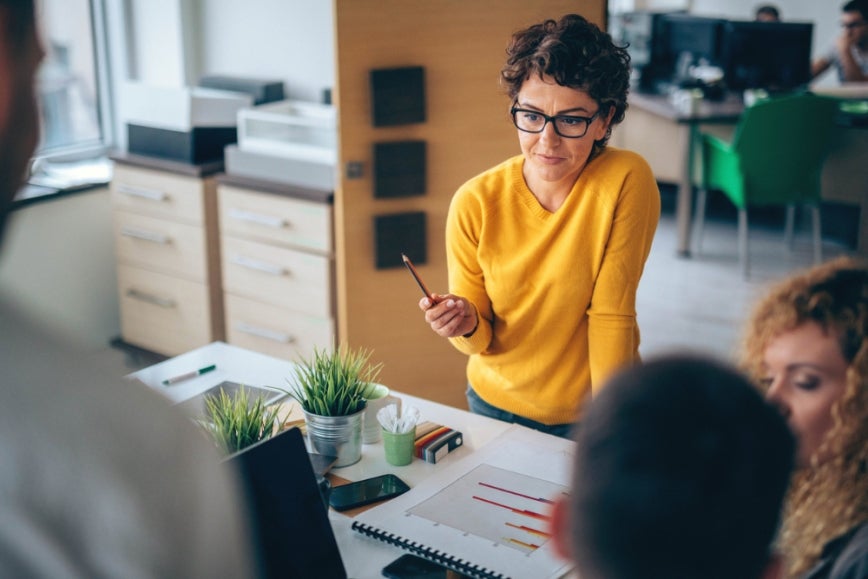 Teachers and principals often talk about education as being a passion rather than a profession. But as rewarding as a career in school is, there are plenty of alternative jobs for educators that are equally satisfying and worthwhile. 
Deakin University's Master in Leadership will help you put your teaching degree to work outside of the classroom. You can leap into your next career with the confidence and authority which bring to a room full of boisterous students.
Here are 5 alternative career pathways for educators with leadership skills:
1. Education Policymaker
 Typically, education policies are implemented, revised and abolished by school board members and administrators. Yet teachers and principals possess in-depth subject matter expertise and insight into student behaviours and on the ground challenges. This presents several opportunities for educators who build their leadership skills to be able to influence curriculum planning and implementation, internal evaluation and advisory councils. 
Educators can use their experience to engage in policy and provide input by pursuing a position on a school board. This role allows teachers and principals to voice their opinions on key questions, take part in education reform issues and improve the likelihood of policies being well designed and implemented. 
Alternatively, educators can join the ranks of think tans in the field of education policy research to lead conversations on instructional reform and teacher quality. Policy can be complex, so educators require leadership skills to guide institutions and help them see how policy shapes classrooms. 
2. Not-for-profit and advocacy organisation Advisor
Another possible job after being a principal (and one of the great second careers for teachers) can be found in the not-for-profit sector. The education landscape continues to face a number of challenges, despite efforts to close the gap between the best and worst performing schools. This is where advocacy organisations and not-for-profits come in - taking on an increasingly important role in the education of students. 
For educators, this field offers various opportunities in educational leadership roles and the prospect of creating systemic change. By pursuing a role in advocacy organisations or not-for-profits, you can tackle educational disadvantage to ensure every student can reach their learning potential. This position spans a range of responsibilities which may include fundraising, lobbying and grant writing. You will be able to make a long-term impact on student outcomes by helping to create policies that will improve educational systems and programs. 
3. Corporate Educator 
A career change out of teaching or stepping out of a principal's role can also extend to the corporate world. With a continually evolving and competitive job market, organisations are always looking to upskill or retrain their employees. This is where the knowledge of educators becomes invaluable. 
Teachers and principals have many transferrable skills and sought-after qualities such as expert communication and training skills. By extending your leadership skills you will become an ideal candidate for corporate education roles. Deakin University's Master in Leadership will grow your ability to lead and develop people, empower others and create adaptive mindsets. 
There are many opportunities for education leaders in the corporate sector as trainers - from coaching and mentoring to online teaching. The similarities between educators and corporate education trainers is the ability to build capability within individuals for long-term success. Drawing on your specialist knowledge in curriculum development you can improve employee training and help alleviate organisational challenges by working with staff on issues concerning efficiency. This will boost productivity and improve workflow issues as well as other business-related concerns. 
4. Entrepreneur 
If you're an educator who is considering a second occupation, you can transform yourself from teacher or principal to entrepreneur- sometimes referred to as teacherpreneur or edupreneur. Drawing on your passion for education,  you can continue to make a positive impact on learning and schooling by creating something new and thinking innovatively. 
Deakin University's Master in Leadership will prepare you for entrepreneurship by building your ability to articulate ideas and goals, get people on board with your vision, drive results and create business growth. 
There are plenty of opportunities in the education space to show your entrepreneurial flair and to start your own company. You could start a tutoring company and sell lesson plans and resources online. Alternatively, you could start an online course on a specialist subject. There's also the prospect of starting your own education supplies line by selling books, aids and other resources. For the tech savvy, you could conceive the next game-changing invention in education. Or you may have other ideas about products or services. And, if you're the creative type, you may like to position yourself as the go-to education expert - reinvent yourself as a keynote speaker or educational blogger/journalist. 
5. Education Consultant 
Education decisions are often made at the government level and government agencies regularly seek insights for educational consultants, particularly in speciality teaching areas like maths and science. As an academic advisor, you'll be expected to develop curriculum and improve teaching styles, classroom participation and assessment methods. You'll make recommendations on instructional planning and administrative procedures, provide data analysis on a school's performance and deliver training to teachers and school staff. 
As far as teacher career changes go and as a job after being a principal, this is an in-demand role with public, private and independent schools as well as universities and education companies. As an education consultant, you'll be required to being the best educational approaches to the classroom to drive student progress and improve achievements. Your key role will be to recommend improvements in policies and programs. 
Education consultants require strong analytical and problem-solving skills as well as exceptional communication skills to manage multiple stakeholders. You'll also need to be an outstanding project manager with the ability to turn evidence into action. Deakin University's Master in Leadership will develop your problem-solving and critical thinking skills along with your ability to drive strategic results, so you can put your best foot forward as an education consultant. 
Learn more about the Masters in Leadership online, our innovative Professional Practice degree where you can use your experience to gain a master's degree. Call our enrolment team on 1300 043 524.