How you'll benefit from studying leadership
A Master of Leadership degree provides proof of your leadership skills and potential for employers. It gives you the opportunity to showcase your leadership skills in your workplace before you even graduate.
Dr Andrea North-Samardzic explains the benefits of studying this new kind of leadership degree.
How the course is structured
You complete two units, 10 Professional Practice credentials and finish with a double-weighted capstone unit.
To gain a Professional Practice credential, you must demonstrate the capabilities you've acquired in a leadership role.
Download the course guide to find out more about the units and the Professional Practice credentials.
Leadership Practice with Impact
This foundational unit will deliver a thorough grounding in core leadership challenges and theories. The insights gained will enable you to explore different leadership concepts, and apply them to your workplace.
Leadership Challenges
This unit focuses on the common contemporary challenges that leaders and those in leadership positions face in the workplace. It provides insight into how these challenges appear and evolve, and gives students the necessary skills to overcome them through evidence-based decision-making.
Please note: As part of any master's degree at Deakin University, you need to complete the compulsory, zero-credit-point unit Academic Integrity. This unit requires you to pass an online multiple-choice test.
Download the course guide for more details about the Master of Leadership from Deakin University.
Unlike other master's courses, Deakin's Professional Practice degrees focus on recognising the skills you already have while further improving your approach to leadership through guided evaluation.
Earning Professional Practice credentials gives you the opportunity to analyse your leadership experience and, consequently, become a better leader. Further, you'll validate your new and existing capabilities as a leader. Professional Practice credentials are designed so that they can be completed between work and other commitments. You can work on them any time throughout the year.
You'll obtain each of the following Professional Practice credentials by writing a short reflective essay, submitting evidence and providing additional video testimony:
Communication
Digital literacy
Critical thinking
Problem solving
Teamwork
Global citizenship
Empowering others
Adaptive mindsets
Leading and developing people
Driving strategic results
Download the course guide to learn more about Professional Practice credentials and the course structure.
Research Project 1B
Under the guidance of an academic mentor, you'll hone the skills you have acquired throughout the course and apply them to a research project. This double-weighted unit (equivalent to two units) will provide you with an opportunity to bring your experience, research and reflection together to consolidate your learning and make a contribution by showing how leadership can address an existing strategic-level issue.
Download the course guide to learn more about the capstone unit and course structure.

Flexible and 100% online
This leading-edge master's degree is designed for leaders who need flexibility for when and where they complete their studies.
Based primarily on gaining Professional Practice credentials, this course has no exams and is designed specifically for a 100% online experience
Study while you work, immediately apply what you learn to your workplace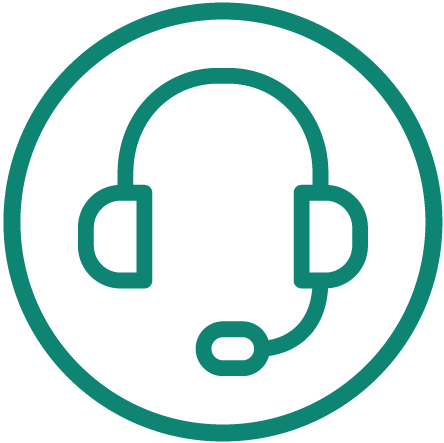 One-on-one support
You'll be supported every step of the way.
Each student is provided with a Success Adviser, who provides help and support from enrolment through to graduation.
From tackling the capstone unit to submitting a testimony, your academics are available to provide support whenever you need it.