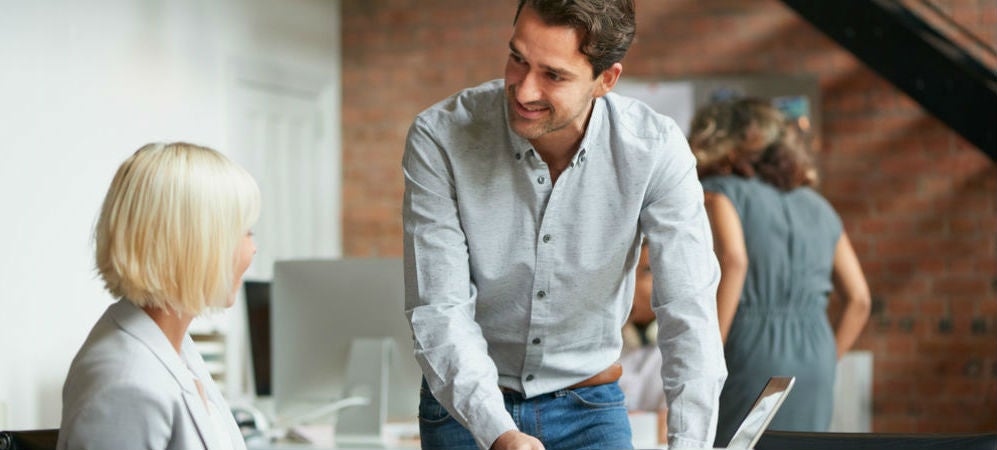 As an experienced and senior professional in the IT industry, you've proven yourself throughout your career. You've added value to your field of expertise and your employer, time and time again – but what evidence do you have to show when applying for senior roles?
Systems and software testing methodologies usually involve assessing performance in different environments – something that's difficult to verify when it comes to your own performance. Postgraduate qualifications help to verify and recognise all of the leadership skills and knowledge you've acquired in your career. But the traditional path through academic study can be time consuming and expensive.
The good news is, university qualifications have evolved to embrace the benefits of information technology (IT) – and not just through online study. Now the valuable skills and knowledge you've acquired throughout your IT career can be tested and accredited in different environments, just like systems and software, with a Professional Practice degree.
What is a Professional Practice degree?
Professional Practice degrees are 100% online courses delivered over three trimesters. They allow working professionals to cut down the time and cost of a traditional master's degree by formally acknowledging skills and experience.
Employers consider postgraduate qualifications favourably, but the traditional path through academic study can be time consuming and expensive.
Instead of doing several units of study in the areas you're already working in, just to prove you have those capabilities, you will have your work assessed directly through a number of credentials. Deakin University has developed these Professional Practice credentials in consultation with industry experts and professional bodies and they are benchmarked against the Australian Qualification Framework (AQF).
Each credential simply requires a couple of examples of your proficiency in the relevant area, along with a testimonial from you. Those examples are then reviewed by our digital assessors and industry experts to formally recognise your existing skills.
That's half of your qualification completed right there, giving you a fast return on investment for your existing expertise.
Get your degree in half the time for half the cost
A Professional Practice degree, such as the Master of Information Technology Leadership, can be completed in half the time and at half the cost of a traditional master's degree.
And in addition to reducing the length of study required for your qualification, each credential provides accredited evidence of your experience, which will be invaluable when applying for senior roles.
The remainder of the Professional Practice degree includes:
introductory units – to give you the insight, tools and knowledge to complete the qualification
a capstone unit – to bring your study in-line with your work in a  professional project that demonstrates your mastery.
Studying a Professional Practice degree gives you the flexibility to fit your study around your work and lifestyle. You'll be connected with Deakin practitioners and students from Australia and around the world.
To learn more about our Master of IT Leadership online, download a prospectus by clicking on the button below: