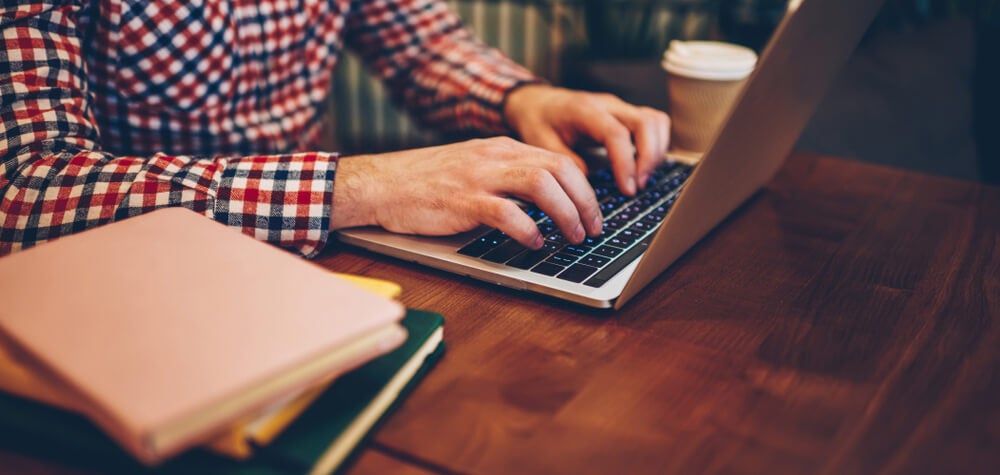 Do you want a leadership role and a pay-packet that reflects your wealth of experience? If you've been daydreaming about a career you're passionate about over a day job, you've probably already considered postgraduate study. The problem is, so many postgraduate degrees are theory-based, lengthy and often, do not reflect what you do on-the-job. They also come with a hefty price tag.
So, if the thought of cancelling Netflix, after-work drinks and weekends with family and friends scares you off reaching for your dreams, why not consider Deakin? We're in the top two per cent of universities, and we're challenging tradition in higher education with our Professional Practice degrees.
Here are some of the potential concerns affecting your decision to study, as well as the benefits to future you:
1) I will be (even more) time poor
Still aren't convinced you're ready for the work-life-study-juggle? Time management is one of the big concerns prospective students raise when considering postgraduate study. As an adult, you already have a lot on. But have you ever heard the phrase: if you want a job done, give it to a busy person?
Our programs are geared towards time-poor working professionals, who live in the real world. And you have more skills in that area than you think. If you're already balancing work, family commitments, friends and still manage to make it to the gym, congratulations! You're already a time management guru.
While finding time to study is a valid concern, we've made this easier for you. Deakin has the resources to help you succeed in postgraduate studies and manage the daily grind with flexible online study options. If you need extra help learning how to manage your study time, we offer a Student Success Adviser to assist you with non-academic advice for postgraduate study.
Studying online means that with access to Deakin's Cloud Campus, you can study anywhere you have internet access. Did you know that many employers offer flexibility and support to employees upskilling their professional skill set? Some will even allot study time at work, or provide half days to work on assessments. Some employers include postgraduate programs like the Professional Practice degree as part of your PD (professional development) at work.
As a postgraduate student, you're in a much better place to commence study than you were as a school leaver. With just a few adjustments, you can fit in the hours you need to succeed in postgraduate study.
2) I can't afford it
Deakin has made it easier than ever to join the cohorts of Australian adults with postgraduate degrees – and the cost is less than you think. Master's programs can range from $29,700 to $121,800. So at $18,090 to $18,850, Deakin's Professional Practice degrees are a cost-effective alternative to traditional master's degrees. In fact, at around the cost of an overseas holiday for two, you can achieve the advantage you need to take your leadership career to the next level.
If you consider your prospective career progression and increased wage range, you're getting a real return on your investment. It doesn't hurt to ask your employers if they can support you through your postgraduate journey, either.
3) Postgraduate courses take too long
A traditional master's program spans one to two years' full-time, has eight to 16 units of study and assumes little-to-no industry knowledge. They cost more and often, you learn things that you already know. Deakin's online Professional Practice degrees are designed for working professionals going places. And in one year, you can fast-track your way to completing a master's degree, part-time and entirely online.
Usually, a Professional Practice degree has three units of study and 10 Professional Practice credentials. These credentials are gained through formal recognition of the skills attained in the workplace, such as teamwork, problem-solving, communication and critical thinking. This is a fast-tracked postgraduate degree, designed specifically for professionals who want to be recognised for their extensive experience, as well as have a work-life balance.
Why the Professional Practice degree?
We're breaking the mould at Deakin with an Australian first. Our Professional Practice master's degrees are based on a unique credential model that rewards your hard work and experience in certain skill areas. To qualify for these master's degrees, you need to have a bachelor degree and at least five years' relevant experience. So on top of your demonstrated industry experience and leadership skills, you'll gain a leading edge.
Learn by doing. We're industry based, and we're making our students' industry leaders. So, if you're stellar in your field and want advancement, more options, and remuneration that matches your experience, consider what advantages a postgraduate-qualified candidate can expect. If you have your sights set on a big career, stop putting off a vital stepping stone to a better tomorrow. Future you will thank you.
---
Learn more about our Professional Practice degrees (Master in Leadership online and Master of IT Leadership online) by getting in touch with our Enrolment team on 1300 043 524.