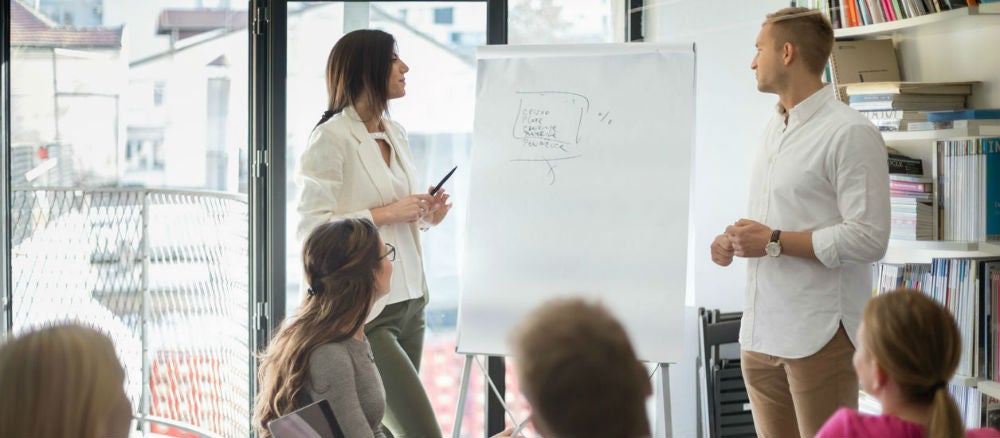 As an experienced IT professional, you can now gain an online Master of Information Technology Leadership in half the time and at half the cost. Your work experience, skills and knowledge will count towards your tertiary qualification and help you take the next step in your career – by formally assessing, verifying and recognising your contribution to the IT industry.
Deakin University's newly developed Professional Practice credentials are a unique academic measure of workplace capabilities to acknowledge the skills and experience of senior professionals. They are in line with industry needs and expectations, meeting all the standards of international education compliance. Instead of doing several units of study to demonstrate you have skills in areas where you work every day, you'll have proof of your achievements assessed directly.
It's all about creating a portfolio of evidence that reflects your proficiency, talent and accomplishments. Most importantly for time-poor senior professionals, the entire credentialling process can be completed online at a time and location that suits you.
Professional Practice credentials recognise your existing skills
Each credential simply requires a couple of examples of your capabilities in the relevant area, along with a testimonial from you. Those examples are then reviewed by our digital assessors and industry experts in a rigorous, valid and reliable assessment process to formally recognise your existing skills.
Whether you're seeking higher qualifications to satisfy the requirements of senior roles, or looking to update qualifications that are no longer relevant in the disruptive and rapidly changing IT environment, your credentials will put you on the fast-track to a degree.
Leadership credentials independently assessed by industry experts
Deakin University Professional Practice credentials have been developed in consultation with industry experts, professional bodies and benchmarked against the Australian Qualifications Framework. They are assessed at a level that aligns to the level of study being undertaken – so credentials at master's level (AQF9) are assessed at a higher level than credentials for bachelor degrees (AQF7).
Professional Practice credentials authenticate soft skills such as digital literacy, critical thinking and problem solving, as well as skills in leadership and specialist expertise. While all employers are looking for these credentials, they have traditionally been notoriously difficult to assess.
The fast-lane to your master's degree
All of the Professional Practice credentials are recognised individually and pave the way towards a degree qualification. They also provide independent verification that you have abilities that make you highly employable – confirmed by a digital badge with metadata that can be shared through LinkedIn.
Your credentials can be completed at any time, in any order and alongside any unit during your studies.  
To qualify for the Master of Information Technology online, students must successfully complete three units of formal study and 10 Professional Practice credentials. Learn more about the course structure of the online Master of Information Technology Leadership by contacting our Enrolment team on 1300 043 524.