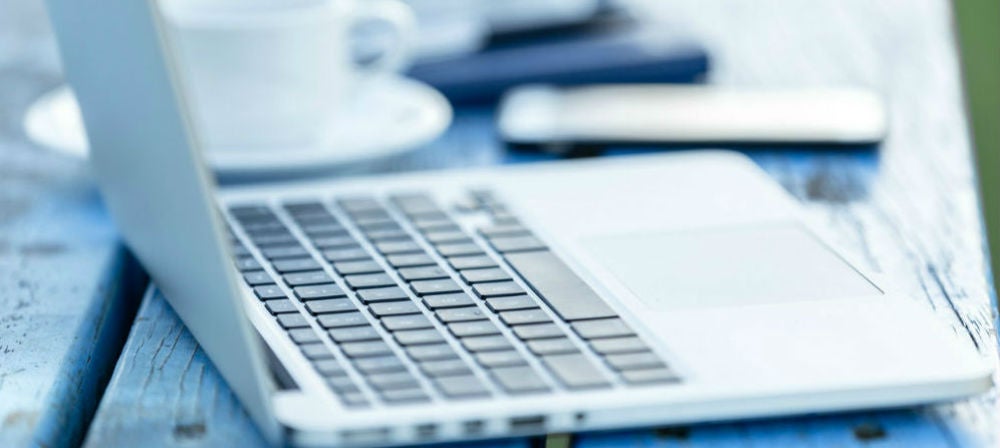 If you're a busy working professional, you may not have the time or energy to study a traditional master's degree. When you couple that with full-time work, the degree can take years to complete. Yet, having a postgraduate qualification to back-up your skills, knowledge and experience is becoming critical in today's modern workplace.
The Master of IT Leadership can help you get there. It only takes 12 months to complete while you work and is almost half the cost of a traditional master's degree.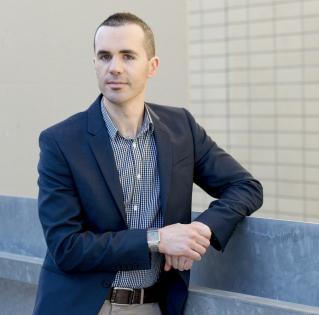 Dr Nicholas Patterson is the course director for Deakin's online Master of IT Leadership.
In this interview, he reveals more about why this unique, faster way of attaining a postgraduate degree is a great alternative for experienced IT professionals who want to leverage the skills they already have gained at work.
Why is this master's degree different?
Firstly, this degree accelerates the time it takes to complete an IT master's degree by utilising past work experience, especially through effective leadership on IT projects. Secondly, you get this great set of micro-credentials, including both employability skills and IT-specific micro-credentials (or, as I like to call them, 'badges'). So, in the end, you are studying just three units and then working towards completing 10 micro-credentials. This approach can drastically improve your work/life/study balance, compared to a traditional degree.
"You don't necessarily need to be a programmer to take advantage of this degree. You could be working on a diverse set of technology-relevant projects for a hospital or in the automotive industry."
Your traditional master's degree in IT, while still good, takes longer to complete, and you have to study extensively—usually full time. So, it's very hard to juggle your work at the same time. Plus, you don't get the micro-credentials in the end, which means missing the chance to formally recognise your work experience.
Who should study this course?
In my opinion, the course is designed primarily for a busy IT professional who is looking to boost their career and qualifications by obtaining a master's degree as well as get credit for the soft skills they've developed over the course of their working life, like teamwork or communication.
"As we are not teaching heavy IT knowledge, the course is also very well-suited to a diverse range of people in the tech industry."
So, this degree is for those who have had a decent amount of experience in IT or an equivalent industry. They have worked on and led a decent number of projects in the different workplaces they have been in.
How are Professional Practice credentials valuable?
The Professional Practice credentials act as proof of certain workplace skills that might not otherwise be recognised, like problem-solving or innovation. This can be particularly crucial in the IT industry, which is often very focused on devices and objects and probably less social than other industries—so those professional skills might be less obvious to a manager.
Once an employee obtains a few or all of the Professional Practice credentials, it can open new opportunities for that person. Their manager might think to utilise them on bigger projects, now they are proven to be capable.
What do you think of the credentialling process?
I believe in them so much that I have earned my own Professional Practice credentials. I am even driving towards getting the whole set. So far, I have Professional Practice credentials in Teamwork, Communication, Critical thinking, Problem solving, Innovation and Data analytics.
The credentialling process I found to be very fluid – there are only a few steps, and it's not hard to understand at all. The online system that is used is very modern and user-friendly. The hardest part, really, is hunting around for workplace evidence to match the criteria for that micro-credential.
Why choose the Master of Information Technology Leadership?
I have and would recommend the Master of Information Technology online program to anyone in the IT industry - or another industry in which they work on a lot of technology projects. Why?
If you are yet to obtain a master's degree, this can help you work towards that goal in an accelerated timeframe without having to sit in lectures and workshops all day, every day.
For your growth as a professional to advance your career.
If you are applying for a new job, for example, the employer does not have to guess whether you are good communicator or team player - you will have proof.
If you can prove your advanced professional skills in any of the Professional Practice credentials, this will help to boost your future career prospects.
Professional Practice degrees and credentials are the way of the future for higher education. They are expected to be a qualification of choice for professionals across a range of industries.
Find out more about how Professional Practice degrees work.
---
This interview with Dr Nicholas Patterson was first published on the DeakinCo website.