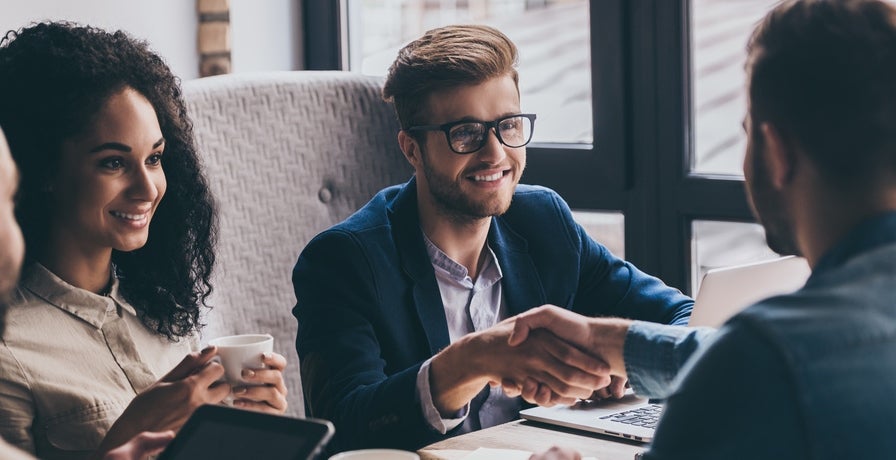 As companies continue to adopt technological solutions to increase productivity and drive business advantage across diverse sectors, the demand for IT professionals is expected to grow at an unprecedented rate this year.
Along with this trend, organisations are now also looking to attract IT professionals with strong leadership and communication skills, with the ability to unlock new sources of growth.  
Here are 5 of the best tech jobs for the future: 
1. Internet of Things (IoT) specialist
IoT refers to the billions of devices around the world collecting and sharing our data. It's also known as the foundation of digital business, offering operational efficiency and workplace productivity. IoT projects are forecast to boom over the next year and will be among the top IT jobs in the future. A report by Gartner predicts that by 2020, more than half of major new business processes and systems will incorporate some element of the Internet of Things.
An IoT specialist is an expert in one or more areas of IoT including devices, connectivity, edge analytics, cloud analytics, enterprise integration, platforms, development and DevOps. It's a role that requires not only experience working in these niche areas but also strong leadership skills to help organisations stay on top of trends.
Research from Immersat Research Programme shows that 47 percent of organisations state they lack IoT skills altogether and IT leaders have difficulty filling IoT-related positions. While this is a challenge for organisations, it presents an opportunity for IT professionals undertaking a higher qualification. By completing a degree such as Deakin's Master of IT Leadership, IT professionals can set themselves apart as key candidates for IoT success.  
2. System Administrator
System Administrators will continue to be the keystone of IT departments. Without this role, businesses would likely grind to a halt as multiple IT challenges emerge and disrupt operations. The role is also expected to remain among the top IT jobs in the future with figures from the ABS Labour Force Survey (by the Department of Jobs and Small Business) expecting strong growth in employment over the next five years.  
System Administrators are responsible for big picture operations, ensuring that an organisations computer network operates optimally, efficiently and securely. This is a role that requires expertise in planning, developing, installation and troubleshooting as well as maintenance of operating systems and associated server hardware and software.
In recent years this role has evolved into becoming the innovation engine of an organisation. With this shift, soft skills have become an increasingly important part of a System Administrator's career. It's no longer enough to just exhibit strong technical skills such as scripting frameworks, traffic management, backup and recovery. System Administrators are also expected to have effective communication skills and demonstrate the ability to respond to IT emergencies in a simple and effective manner. System Administrators are required to understand the business they work in and foster strong negotiation skills, while also being exceptional collaborators. Deakin University's Master of IT Leadership will help IT professionals, to prepare for these new responsibilities by enhancing and recognising problem-solving, communication and analytical skills.    
3. Developer (web, software, mobile) 
Developers are the creative masterminds responsible for designing computer or mobile applications such as your budget tracker or the retail checkout tool you use to buy your outfits. In this role Developers design, create, install, develop, test and maintain applications, websites or mobile apps. A core part of the position requires coding and knowledge of multiple programming languages such as HTML and Java.   
With almost every single industry now relying on code, Developers are more important than ever. According to the US Bureau of Labour Statistics demand for Developers will continue to increase over the next decade.

However, being fluent in programming languages is not sufficient to become a successful Developer in 2019. Developers need also to understand customer and user needs and to be able to create applications and software to suit these requirements. They also need to respond to the latest trends in a constantly evolving landscape. This means that along with technical expertise it's crucial for Developers to build outstanding interpersonal skills which allow for problem-solving, collaboration and strategic planning. In fact, according to a HackerRank report problem-solving is the most important qualification employers look for, more so than programming languages proficiency, debugging and system design. Deakin's Master of IT Leadership will extend IT professionals ability to break down increasingly difficult and complex tasks and meet clients' future expectations.  

4. Cloud Architect 
Cloud Architects are IT professionals responsible for managing a company's cloud computing strategy. They oversee the planning, design, management and monitoring of cloud applications.
While the Cloud Architect's fundamental function is to develop and coordinate cloud architecture, they also hold the key to helping avoid security risks and ensuring a seamless transition to the cloud. This also requires them to stay on top of the latest trends and technologies, with a strong understanding of multiple operating systems.  
With more and more organisations migrating their applications, data and essential services into the cloud, this role is now considered critical and in high demand. According to a RightScale State of the Cloud report, there has been an 11% increase in Cloud Architects roles over the past two years alone.  
This relatively new discipline is also responsible for leading cultural change for cloud adoption which requires convincing collaboration and communication skills. These soft skills play a crucial role in a Cloud Architects ability to excel in their career. Deakin's Master of IT Leadership will strengthen and stretch IT professionals' soft skills and give you the ability to choose your ideal  IT jobs in the future.
5. DevOps Engineer 
DevOps is where software development and IT operations meet and includes practices such as automation, data management and continuous integration. An increasing amount of businesses are now adopting DevOps to build, test and release software. This is largely because DevOps have resulted in improved IT performance as well as successful business results.
DevOps Engineers oversee coding, scripting and process development. In a business sense, they also help organisations with creative and innovative solutions that address marketplace challenges and help deliver maximum efficiency. According to the Robert Half Technology 2018 Salary Guide for Technology Professionals, DevOps Engineers were one of the "most in-demand technology roles for 2018", and this is expected to continue.  
Learn more about our innovative Master of Information Technology Leadership online, where you can use your experience to gain a master's degree. Get in touch with our Enrolment team on 1300 043 524.