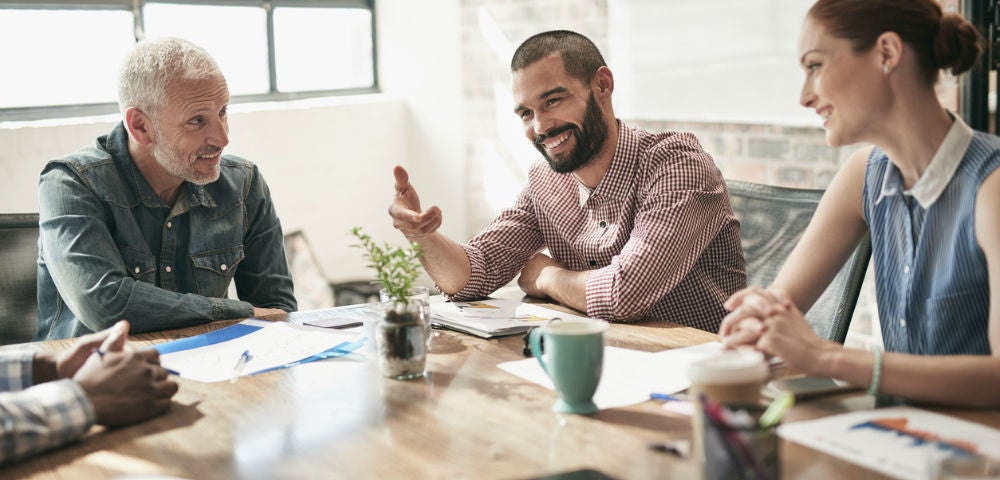 IT leadership and soft skills like communication, problem-solving, self-management and teamwork are essential for IT professionals wanting to progress in senior management roles. 
As automation and digitisation accelerate, businesses will fail or prevail based on whether they can find and recruit IT professionals with the right mix of leadership skills and technical expertise. The advent of Professional Practice degrees now makes it much easier for businesses to identify and employ highly skilled IT professionals.
Market conditions are causing a huge increase in IT spending in many industries. Take healthcare and insurance, for example. Chief Information Officers (CIO) in these sectors reported a 58–59 per cent increase in IT budget spend in 2016–2017, according to Deloitte's 2016-17 CIO Survey.
Furthermore, global IT spending is expected to reach US $3.8 trillion in 2019, according to a January press release from Gartner. That's an increase of over US $200 billion from 2017, which may lead to more IT manager jobs.
It's a trend that seems unlikely to slow.
The sheer size of IT investment means the success of IT projects is more important than ever. It'll make or break reputations – or perhaps even sink an entire organisation altogether, particularly in the private sector.
Most executive leaders have been around long enough to have witnessed at least two or three instances in which a new IT system has fallen short of expectations. They also know that the consequences can be catastrophic in terms of lost productivity, cost blowouts, loss of intellectual property, or loss of goodwill.
In 2007, the Queensland Government commissioned a new payroll system for the Department of Health. Expected to cost $6 million and go live after six months, the system took three years at an additional cost of nearly $25 million. What's more, the government had to hire a further 1000 employees to manually undertake the payroll due to system deficiencies, adding a further $1.15 billion over eight years.
More often than not, the success or failure of major IT projects turn upon the relationship between an organisation's technical experts and the 'professional laypeople' who manage the organisation.
It's a relationship so fraught that it became the basis for an entire sitcom.
Of course, the IT Crowd is a show based entirely on a cliché – but at the heart of every cliché is a kernel of truth. The reality is that technical experts and professional lay people often have vastly different skill sets and knowledge, which makes it difficult for them to collaborate effectively. But collaborate they must. An organisation's success depends on it. This is where IT leadership has an incredibly important role to play.
Let's say a Chief Operations Officer (COO) knows they have a problem they need to solve. It might relate to cybersecurity, information management software, or lack of automation in business processes. They might know the competition is doing it better – or if they're not, they will be soon enough.
But in a nutshell, all they know is they want to get from A (problem) to B (solution). They won't have the time or capability to fully understand or define the extent of the problem. They need someone to research and recommend a solution, then manage development and implementation.
That person is an IT leader.
A good IT manager will help senior leadership understand risks, opportunities and options they simply wouldn't have any line of sight on. It's an essential role that has – in the past – been overlooked or undervalued.
Savvy CEOs and COOs know that good IT managers are hard to find and worth their weight in gold. But this isn't necessarily because there aren't any such people in the market. Historically, it's been hard to identify them.
Often, people who end up in senior IT management positions accumulate their capabilities over time. On the other hand, there are many who end up in those roles by default – simply by being around long enough to get promoted.
The challenge for CEOs and COOs is to sort the wheat from the chaff. How do you find someone who is good at critical thinking and problem solving, with high levels of digital literacy and technical experience? How do you quickly and easily identify if they have elite leadership capabilities and can work well in team environments? What about someone who is equally comfortable rubbing shoulders with software developers as they are with marketing gurus?
These are the attributes of a top IT manager, and the good news is that identifying these capabilities is a task that's become simpler. Through a system of credentialling, IT professionals can gain formal recognition for each IT leadership capability they've developed over the course of their career.
This system of credentialling is a cornerstone of Deakin's Professional Practice degree, the online Master of IT Leadership – and it's the first of its kind in Australia. The focus of this degree is on getting recognition for existing capabilities, which means it can be completed faster than a conventional master's degree. It's also about identifying areas for improvement and imbuing IT professionals with the extra rigour needed to become elite leaders in their field.
It's a degree that I'm proud to have helped develop. It stands to have a significant impact on the IT industry, by making it easier for executive leaders to find capable IT professionals – people whose IT leadership skills are becoming increasingly important.
---
Dr Nick Patterson is the Course Director of Deakin's Master of Information Technology online.