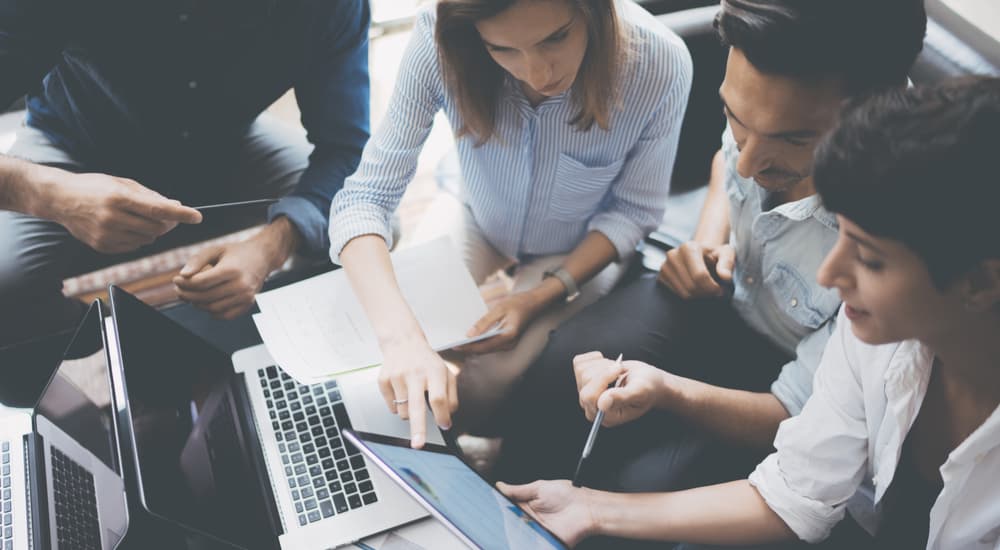 Just like in the elite sport of rugby, from where the scrum practices of agile derive their name, Scrum Masters are essential to the success of a project team. It's their unique combination of abilities including leadership, motivation and path-clearing that empowers Scrum team members to achieve greatness. This is how Scrum Masters can improve IT project success: 
A quick overview of agile and Scrum
Agile is a project management practice that was created and refined by software developers. It involves a series of short development cycles called sprints which produce updated iterations of the product being developed. In between each sprint, the developers would seek feedback from users to identify wrinkles in the product that could be ironed out in future iterations. Incidentally, the word iteration has its roots in Latin and simply means a repetition.
An example where this process of iteration may have been of benefit is the Mars Climate Orbiter crash of 1999. After 286 days of flight, as it prepared to enter Mars's orbit, the Orbiter lost communication with the control centre on Earth. The control centre was communicating with imperial measurements, while the Orbiter was programmed to respond to metric measurements. Perhaps more testing and one more iteration could have prevented such a costly disaster (US$327.6 million).
In the agile world, there are different methodologies, including (but not limited to) Lean, Kanban and Scrum. Scrum is one of the most popular – built around daily meetings, or scrums, which are short, sharp, stand-up meetings that move the project along. The Scrum team is a self-organising, cross-functional team that brings together the skills required for the task at hand. In addition to the Scrum team there is a product owner (PO) who creates and prioritises a product backlog – which is also known as the work to be done. There's also a Scrum Master.
What is a Scrum Master?
Benjamin Franklin may have been envisioning the Scrum Masters of the future when he said, "Be civil to all; sociable to many; familiar with few; friend to one; enemy to none." The Scrum Master is a vital communication link between the business, the PO and the Scrum team members. 
Externally, they are an important advocate of the Scrum team who promotes their work and value to the business. Another key element of their role is to remove impediments that may slow down a sprint or otherwise impact the Scrum team members.
Internally, the Scrum Master is a coach and mentor of the Scrum team. They practice servant leadership to be a facilitator of the team, rather than a commanding chief. Servant leaders prioritise the needs of Scrum team members and help them develop and perform at the highest level possible.
Responsibilities of the Scrum Master
The first and most important responsibility of the Scrum Master is to lead and coach an organisation in its adoption of agile practices. It's not enough for an organisation to say or think that they are agile – there's a lot more involved in implementing Scrum within an organisation. So, the Scrum Master must have both a deep understanding of Scrum and the ability to communicate that effectively.
The other key responsibility of the Scrum Master is to their team. They support team members in understanding and enacting Scrum while influencing them to increase their productivity. This is done by removing impediments, improving workflows and generally motivating their team to perform like elite sports players. It's also helpful to educate the broader organisation about the roles of the Scrum team, to help them understand which interactions with the team are valuable, and which are not.
The Scrum Master is responsible for liaising with other Scrum Masters to achieve effective outcomes from Scrum across the organisation. Things move quickly in agile, as the name suggests, so constant communication is vital to prevent your Mars Climate Orbiter spiralling out of control.
It's also down to the Scrum Master to organise and facilitate the daily scrums. These stand-up, catch-up meetings ensure all of the self-organising team members know what's happening now and what's happening next.
How Scrum Masters can improve IT project success
A successful IT project will create value for a business. This value may be generated externally through end-users, or it may be internal improvements to processes across the organisation. Scrum Masters can improve IT project success in two ways – through an efficient and effective Scrum team, and with better measurement.
The Scrum Master works with the PO and the Scrum team to define methods to measure the value of the IT project. This is simply an extension of the testing that follows each iteration of the project. In addition to identifying bugs and shortcomings in the project, this testing can be used to measure value at each iteration. After completion of the project, a final measure of value will determine IT project success.
Throughout the project, the Scrum Master feeds back these measures of value to the Scrum team. This helps them understand where the value lies in the project so they can adapt and improve their approach accordingly. It's their strong communication skills that enable them to bridge the gap between Scrum team members, stakeholders and end-users that ultimately improve IT project success.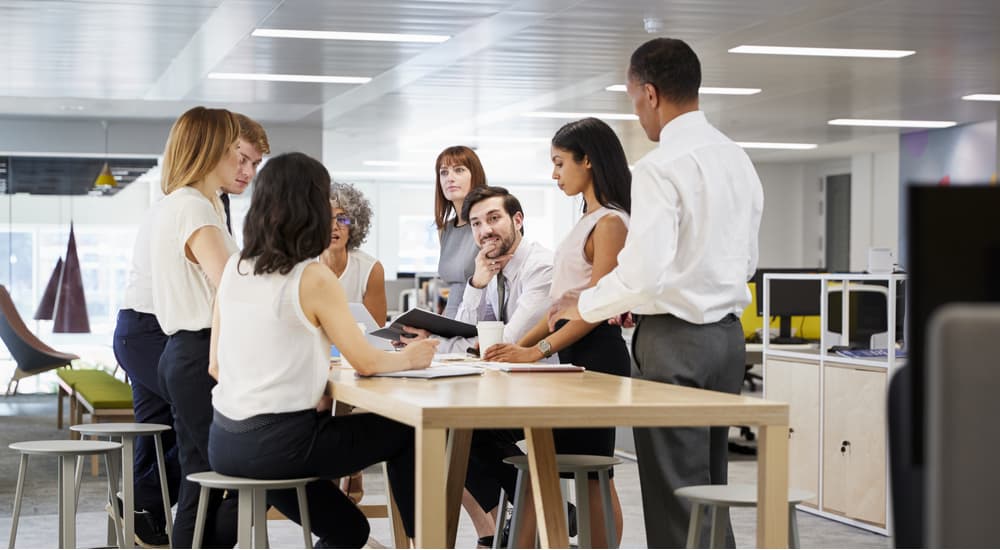 How the Scrum Master works with team members
A Scrum team is typically a small, self-organising, cross-functional team. Each team member has the responsibility of identifying what's involved in the tasks allocated to them. They are also accountable for allocation enough time for each task. Their self-organising is brought to the attention of the rest of the team with each daily Scrum.
The Scrum Master creates an efficient and effective Scrum team by working with team members individually to help them resolve issues they are facing. As a servant leader, their approach is to ask, 'what can I do to help you achieve your goals?'. 
Learn more about the online Master of  IT Leadership, our innovative Professional Practice degree where you can use your experience to gain a master's degree. Call our enrolment team on 1300 043 524.