Leadership - it's about leading a team to achieve organisational goals while acting as a conduit between the team and executive leadership. It's quite vertical in nature. 
IT leadership encompasses all these hallmarks of regular leadership, but with a twist. That's because, on top of the responsibilities of regular leadership, the role of the IT leader has further obligations with every business unit using IT. 
This includes customer relationship management, supply chain management, production and materials management, HR, accounting, finance and more. It's both vertical and horizontal in nature.
Let's take a closer look at how the role of IT leaders differs from regular leaders.
An ever-changing landscape
Leadership has been defined as "a process of social influence, which maximizes the efforts of others, towards the achievement of a goal". Like all leadership, IT leadership is a practice rather than a position. The skills of IT leadership are essential whether you're a team leader, manager or Chief Information Officer (CIO). 
The traditional role of an IT leader has been to lead a team that does three things:
keep an organisation's IT infrastructure running the way it should;
support staff in using IT; and
reduce its cost if possible.
But then, technology got disruptive. Today's IT leader increasingly assists departments outside of IT with automation, artificial intelligence (AI) and concepts like social, mobile, analytics and cloud (SMAC). 
Steve Bates is Global Leader in the CIO Advisory Centre of Excellence at KPMG International and believes that effective IT leadership is the key to business success. He points out that IT is no longer one business function but an integral part of every business function.
"There is no longer business strategy and technology strategy, it's simply strategy with technology driving it. The future of IT is a customer-obsessed, well-governed, connected enterprise," states Mr Bates.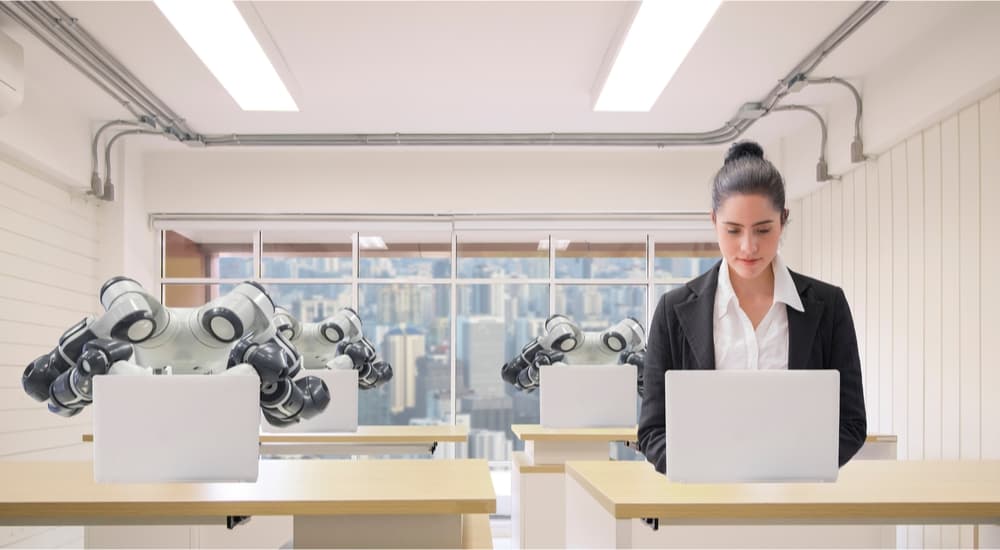 Going beyond the IT department
IT leadership today is likely to involve critical responsibilities across several business functions. This may include managing accounting and payroll systems in the finance department, customer relationship management (CRM) systems in sales or marketing, and supply chain management (SCM) systems in production. 
Each of these systems may sit entirely within the business function that uses them. Alternatively, they may be bundled together into an enterprise resource planning (ERP) system. Either way, unlike regular leaders, IT leadership involves getting out of your own department and working with many different departments – some of which may surprise you.
IT leadership recently assisted Lewis Hamilton in winning his sixth world title in Formula 1 car racing. The Mercedes-AMG Petronas Motorsport F1 team was behind the last five of those victories, with an IT force larger in size than most entire businesses. Alongside the speedy mechanics in the pitlane, the team had around 50 IT staff on-site, with hundreds more back at their base.
Matt Harris is the head of IT at Mercedes-AMG Petronas Motorsport F1. In the past few years, he's overseen a project to enable the real-time review of the terabytes of data that are collected during a race. While they were pushing the boundaries of technology (as well as racing), Mr Harris points out that the real purpose of this project was to improve communication.
"With a multitude of moving parts at any given time across all job functions, our team needed a common language that allowed engineers, strategists, and the drivers to communicate using the data collected," explained Mr Harris. 
Managing Shadow IT
Shadow IT refers to IT software or hardware that is outside of the standard provisions of the IT department. Business-led IT solutions are often not researched and recommended by IT, nor are they supported and maintained. But, with so many business applications now offered as software as a service (SaaS), most organisations have some form of shadow IT that may be integral to operations. It can also pose some risks. 
A recent survey found that 43 per cent of companies don't involve the IT department in business-led IT decisions. These companies are also twice as likely to have multiple security areas exposed, and it's more probable that they've experienced a cyber-attack in the past two years.
Working with business units and becoming involved in decision making for business-led IT solutions is an essential role of IT leaders. The same survey reveals that companies that do involve the IT team enjoy a better time to market for new products and improved employee experience.
Coordinating a diverse IT team
Inside their own teams, IT leaders are likely to have staff who are experts in different coding languages. They'll have expertise in diverse computer systems, some will love new technology, while others fear it. No one person can do it all.
To manage such diverse teams, IT leadership benefits from leadership styles that are very different from the old-fashioned 'command and control' leadership. Servant Leadership is almost the opposite approach, working to develop team members through coaching, training and support. By adopting this type of leadership style, investing in their people, and displaying genuine care and concern, IT leaders can empower their teams to become high-performing teams.
The role of an IT leader also requires self-awareness and emotional intelligence to be able to recognise where you need help. It's also important to develop trust and respect in your team so they feel valued and supported in providing that help. These qualities are developed through effective communication, which is more about listening than speaking.
Chief Information Officer (CIO) of E-Health Queensland, Damian Green, says the role of IT leader requires constant listening. E-Health works with clinicians and consumers, which requires a focus on people, rather than technology. "It's less about point solutions and more about assisting clinical teams by providing platforms so that they can build on," declared Mr Green.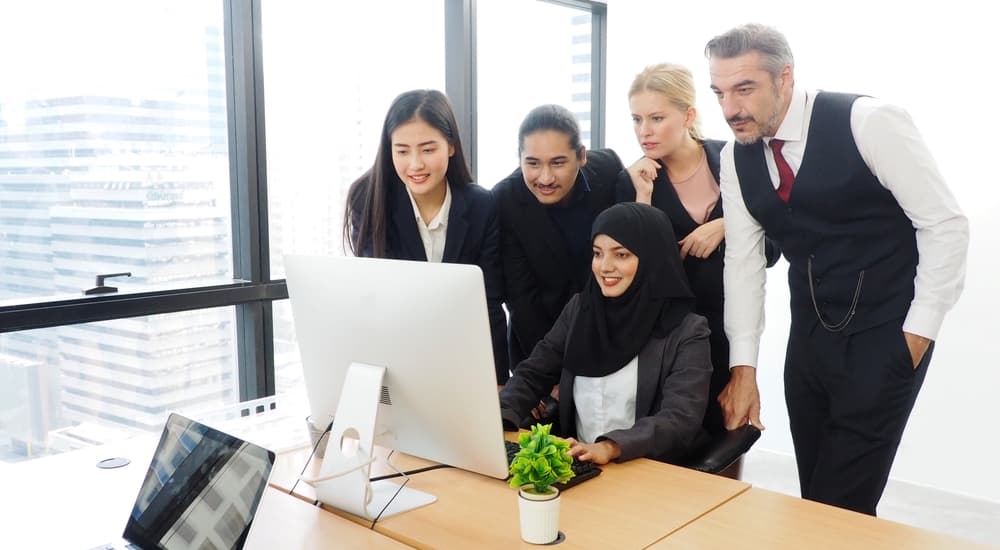 Improve your IT leadership with the Master of IT Leadership
Deakin's Master of IT Leadership Course Director, Dr Nick Patterson, has observed a lack of leadership qualifications in the IT industry. He says IT leaders need to be able to "translate technology into business outcomes while recognising the increasing importance of soft skills like communication, teamwork and problem-solving." 
All of these skills can be learned, while previous experience can be recognised and accredited with Deakin's Master of IT Leadership. This course can be fast-tracked and completed online in 12 months, so you can graduate sooner and put your leadership qualifications to effect in the IT industry.
Learn more about our Masters of Information Technology Leadership. Get in touch with our Enrolment team on 1300 043 524.